Best Orthodontic Treatment in Lucknow
Improve Your Smile Withe Best Orthodontic Treatment
Orthodontic treatment is a way of straightening or moving teeth, to improve the appearance of the teeth and how they work. Orthodontics helps correct teeth and jaws that are crowded, have over- or under-bites, or are otherwise positioned improperly. At Surya Dental Clinic we use Ceramic braces which are similar to metal braces in terms of structure, but they're less noticeable because they use clear or tooth-colored brackets. With the end of the treatment you will receive good and satisfying results. With this treatment improve your smile and confidence if you have any teeth alignment issues. Best Orthodontic Treatment in Lucknow.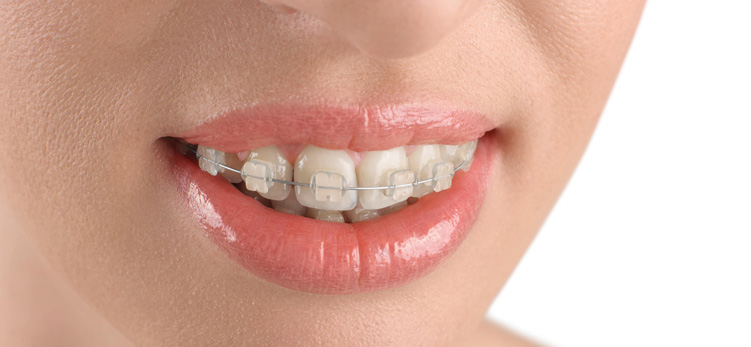 Available Orthodontics Procedures:
People with tooth alignment issues such as crowded teeth, gaped teeth, crossbite, overbite, underbite, open bite or any other problem, you can choose orthodontic treatment to align your teeth properly.
Metal braces, also known as traditional braces, are orthodontic devices used to align and straighten teeth.

Ceramic braces, also known as clear braces, are orthodontic tools used to straighten teeth and fix bite problems. They consist of clear or tooth-colored ceramic brackets attached to the surface of your teeth with similarly colored wires and rubber bands, which provide more discretion.
Aligners are a type of invisible orthodontic treatment used to straighten teeth and correct misalignments in the jaw.
PLEASE FEEL FREE TO CONTACT US FOR EMERGENCY CASE.
We are here to help you with your dental requirements. We are just a call away.
+91 9839901239, 6389005001
0522 - 4000684